Small Business Advisory Services
Ground Floor Partners provides strategic business advisory services to three constituencies: startups; established businesses; and counties, municipalities and non-profits. We are located in Chicago, Illinois, but we serve clients throughout the United States. We have been in business since 2003.
Startups
We help startups and early stage businesses analyze their markets, determine the feasibility of new ventures, and develop a realistic business plan that is a road map to success, not just a description of the business.
Established Businesses
We engage business owners and senior managers in an intensive, collaborative process to identify and resolve any issues and challenges that may be preventing their organization from achieving its fullest potential. We also help them with feasibility studies when they plan to expand or add new products/services.
We work with business clients at almost every stage of the business life-cycle. We love to work with innovative businesses that don't quite fit into any standard classification scheme.
Counties, Municipalities and Non-Profits
We help counties, municipalities and non-profits assess the feasibility of new initiatives, assess their organization, and develop realistic strategic plans.
---
Lead Consultant — Andrew Clarke
Andrew has advised hundreds of businesses on business strategy, marketing, operations and other issues. He has worked with companies in a wide variety of industry verticals, including energy and environment, medical equipment, biomedical labs, healthcare services, advertising, technology and telecommunications, finance, residential and commercial real estate, insurance, retail, food service, music/entertainment. He has also worked with universities and non-profits.
Before starting Ground Floor Partners Andrew led all technology planning and operations at commercial real estate firm Equis (now DTZ-UGL).
Andrew also has extensive experience as an entrepreneur. In 1997 he founded ListNet, a real estate listing and advertising service on the Internet. He managed all aspects of the business including strategy, operations, marketing, sales, and web site development.
From 1995 to 1998, Andrew worked as Vice President of Analytics and then Vice President of Product Development at Hedge Financial Products, a privately held boutique derivatives firm in downtown Chicago. He led the risk management and quantitative analysis efforts for the Chicago office, designed several complex proprietary crop reinsurance risk models, and supervised a team in all aspects of model development from inception to completion.
From 1979 to 1994, Andrew was a scientist and engineer, working in a variety of technical and management positions in academia and industry. He has published papers in the areas of Theoretical Chemistry, Fluid Mechanics, and Materials Science, and worked as a Research Scientist at University of Washington, Cornell University, and University of British Columbia.
Andrew holds advanced degrees from University of Rochester, University of California at San Diego, and University of Wisconsin.
Ground Floor Partners has other generalist and specialized business consultants on call for both large and small projects.
---
Industries We Work With
We work with a wide variety of clients at almost every stage of the business life cycle. Most of our small business clients have the potential to grow to at least $5 million in gross revenue per year, but this is not an absolute requirement. While we love to work with innovative businesses that don't quite fit into any standard classification scheme, many of our clients fit within one or more of the following three industries: Retail,  Food, Services and Hospitality.
---
We Focus on Small Businesses and Non-Profits, Not Giant Corporations
Here are a few examples of situations we help our clients deal with:
How should we respond to new competitors? Should we add new products or services, change our pricing, adjust our marketing, or something else?
We recently hired a new manager, but she does not seem to be effective. Should we let her go and hire someone else, or is there some other way to turn this around?
How can we reduce errors and speed up processing of our customer orders?
Should we open up new offices or focus on growing in our current locations? What other geographic markets should we consider entering? What is the appropriate cost/benefit analysis?
How can we increase profit margins when our underlying industry is rapidly becoming commoditized?
We only have four departments, but they are not working together. What can we do to improve morale and stop the in-fighting?
How can we increase staff productivity? Is compensation properly aligned with staff positions and roles?
One of our competitors has offered to buy us out. Should we accept their offer, or stay the course we've been on?
---
Our Mission, Vision and Values
"It does not take many words to speak the truth." — Chief Joseph, Nez Perce
Mission
We help small businesses, non-profits and communities fulfill their vision through focused planning, action and accountability. Our framework incorporates social, environmental and community solutions.
Vision
We aim to exceed client expectations in every engagement.
Values
Transparency — No hidden fees. No gimmicks. No tricks.  We say what we do, and we do what we say.
High Road — We aspire to take the high road. We respect the triple bottom line, not just the bottom line.
Serve the Underserved — The United States is the richest country in the history of civilization, yet many groups are left at the back of the line. We want to change that.
Accountability — Research and planning are critical, but success requires action and accountability. We hold ourselves and our clients accountable throughout every engagement.
We endorse the principles and practices of High Road Employers:
Provide Family-friendly Benefits
Offer Flexibility
Pay a Livable and Fair Wage
Invest in Employee Growth and Development
Cultivate Inclusion
Govern Fairly and Transparently
Engage with Communities
Manage the Supply Chain Responsibly
Drive Environmental Sustainability
Promote Health and Safety
Each client is unique, but we suggest high road, eco-friendly, socially responsible practices at every opportunity. In fact, we take this a step further by showing clients the benefits of making such choices by presenting third party research whenever it is available. Searching for data and examples of these best practices is built into our process for every project.
If you are looking for a strategic consulting firm with integrity, passion, and a talent for delivering results, then you have come to the right place. Unlike some of our competitors, we don't make false promises about doubling revenue within a few months, or turning things around in weeks. We practice what we preach — steady, sustainable growth achieved through hard work, great ideas, superior execution, and ethical marketing.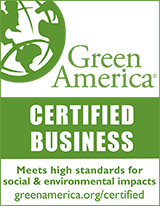 From Day One, Ground Floor Partners seeks to build a productive working relationship with you. It is the foundation for every successful project. We take the time to listen, ask questions, and make sure we fully understand your industry, your business and your objectives.
We work in a collabor
ative fashion, with plenty of opportunities for dialog and feedback.
Throughout our engagement, you'll benefit from the expertise of experienced business consultants. We'll match you with the resources and partners you need to successfully grow your business.
Still want to know more? See our FAQ page.